"…Fall.  It makes me want to buy school supplies.  I would send you a bouquet of newly sharpened pencils" is a quote from a movie that always pops in my head during this time of year.  I was texting with a donor last night and she was organizing and cleaning which made me smile because I feel like everyone is doing that right now.  It must be the Fall.  Our kids started their Fall semester, newly sharpened pencils and planners all set for them.  We almost have a full teaching staff!!  Our veterans, Mike Zandstra, our Interim Principal teaching Math & Science, and Fathe Davis, teaching History, was joined by Maddi Nelson, housemom, who is a licensed Indiana teacher and is now teaching English, and Fred Lucas, housedad, is a teacher's aide.  Prayers for our teachers and our students!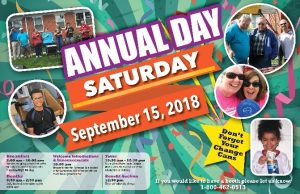 August brought us a lot of new friends as groups from Livonia (Michigan), Eagle Valley (Indianapolis, Indiana), Muscatine (Iowa), and Cloverdale (Indiana) came.  We have enjoyed meeting new people, making memories with each group that comes.  And words cannot express how much we appreciate the hard work they all have put in.  On a campus as large as ours, it is awesome to receive help with all the projects!
We are gearing up for Annual Day, Saturday, September 15th!  We have booths of food and crafts.
We have our awesome KidZone with inflatable Bounce House and Obstacle Course.  One congregation in IL is trying to organize more teen focused activities throughout the day.  We have our Benefit Auction.  And, we have the BEST Garage Sale in our gym.  Practically fills our entire gym.  Clothes.  Home Décor.  Furniture.  So much stuff!  Look forward to seeing you!!!
Are you following our Social Medias?  We post different information and insights on each of our medias.  It is rare that the posts are "shared" between them, so follow on all the medias that you use.  Also, our website is constantly updated, especially the photo gallery.
Stay Connected: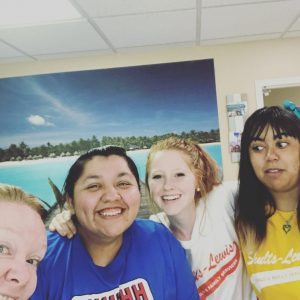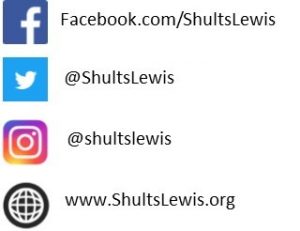 For the children,
Beth Frump
Beth Frump, Director of Development
/wp-content/uploads/shults-lewish-300x63.png
0
0
Kiana Baldwin
/wp-content/uploads/shults-lewish-300x63.png
Kiana Baldwin
2018-09-04 21:35:12
2018-09-04 21:35:49
September Campus Udate