Well, we finally got some snow, and since the residents haven't been able to go in to town much, it was fun for them to get outside and just play. Housedad, Don Jones, and 2 of the residents in that Home decided to build a snowman (who is clearly an advocate for Shults-Lewis judging by his facemask). J The kids had a great time as did Mr. Jones.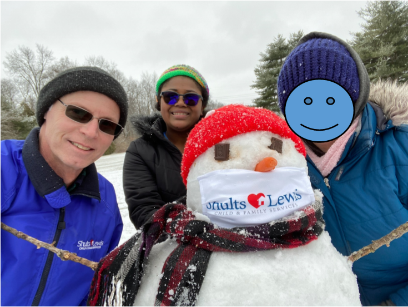 We also celebrated a resident birthday!  Quinn turned 17 so her parents decided to buy pizza for everyone in honor of her birthday.  Thank you!!  There were several kinds of pizza, bread sticks, wings, and dessert.  Even though we have to social distance, we find creative ways to enjoy a good lunch. J  And the girls had no problem posing for a quick pic.  Thanks ladies!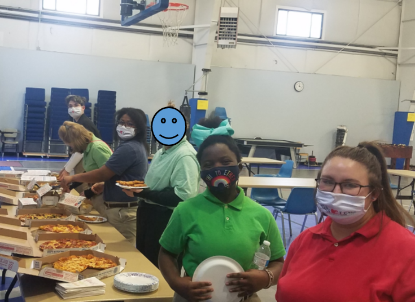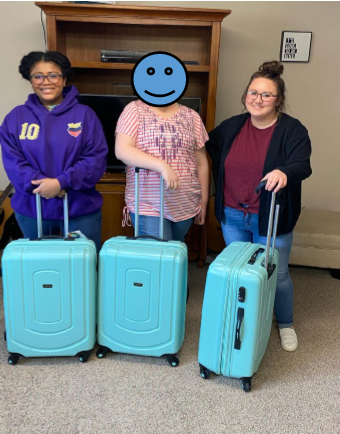 We have also been working on connecting more with our community.  We had a community member call us to say she had read an article somewhere about group homes needing items.  She then looked up group homes in her area and found Shults-Lewis.  After speaking with her for a while, we found out she was in a local running group and other members of that group wanted to join in the fun.  Needless to say, after a bit of discussion and planning, our residents each received a brand new piece of luggage, gym outfits for school, pillows, and sheet sets.  We are grateful for our new connections with our community!
Until next month, stay safe!
The staff & kids at
Shults-Lewis
/wp-content/uploads/shults-lewish-300x63.png
0
0
Kiana Baldwin
/wp-content/uploads/shults-lewish-300x63.png
Kiana Baldwin
2021-02-12 23:07:17
2021-02-12 23:07:19
February Campus Update