Annual Day was AMAZING! It is quite possibly my favorite day of the year. I love seeing all of you and getting some time to talk and catch up with what's going on at your congregations. I had the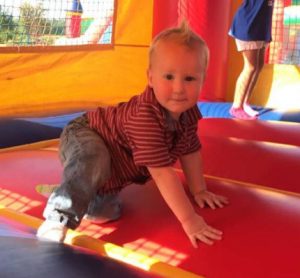 BEST grilled chicken (thank you, West Chicago), the BEST melon (thank you, Muscatine), the BEST pie (thank you, Waterford), the BEST lemon shake-up (thank you, Yorktown), and so much more. We had more change cans turned in and more commodities donated than we have had in several years. And for the first year since we started the KidZone, I was able to play! What a blast to jump in the Bounce House & to race in the Obstacle course! What an awesome day! AND, overall, we were able to raise over $20,000 for the kids! THANK YOU!
We had an amazing time with the Sojourners. They tackle so many projects on campus and help us get prepared for Annual Day. But beyond the physical labor, they encourage us with their stories and kind words. They love on our kids and remind them that there are people all over this country who love them and are praying for them.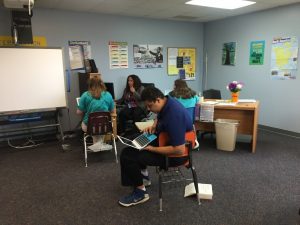 The kids have transitioned to the online learning very well. I wandered into the classroom one day and one of the young men shared a story he was writing for Economics class. He was supposed to use a Kingdom as an example of Supply & Demand. He was excited to share his fantastic story with me. It was awesome. I did, however, tell him his story would've gone from awesome to AWESOME had he named the queen, Queen Elizabeth. It is incredible the class offerings we now can provide them.
We said good-bye to Justin & Callie Phelps, houseparents in Home #7. Because of family health concerns back in Kentucky, they moved back "home". They left at the end of September. The boys transitioned into Home #6 where we still had available beds. Please pray for the Phelps and pray as we search to find houseparents for Home #7.
We are excited about a couple of groups that will be coming this month, one from Lebanon, Indiana, coming for the first time. We also are getting excited about holiday activities starting (Pumpkin decorating!!!), and simply enjoying the Fall season. More about those next month!
As always, I thank you for loving our Father and loving our kids!!
For the kids,
Beth Frump
Beth Frump, Director of Development
Faith. Family. Future.
/wp-content/uploads/shults-lewish-300x63.png
0
0
Beth Frump
/wp-content/uploads/shults-lewish-300x63.png
Beth Frump
2017-10-03 16:23:02
2017-10-03 16:23:02
October Campus Update