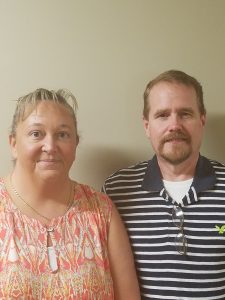 Fred & Kim Lucas
Houseparents of Home #2
Fred and Kim started out in Indiana in the Laporte and Wabash areas before moving to the Paragould Children's Home in Arkansas to be houseparents. After 3 years in Arkansas and 5 grandkids later, they decided to move back to Indiana to be closer to their family. Fred has a Bachelor's in Political Science & Philosophy. Kim has had experience as a CNA.
Shults-Lewis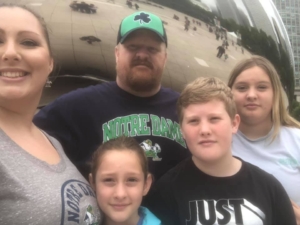 Franky & Tosha Penney
Houseparents of Home #4
Franky and Tosha Penney come to us from Texas. Franky is excited to be living close to Notre Dame, his favorite college football team. Tosha, also a sports fan, has already shown her awesome talents of cooking and not just the girls, but the entire staff, are enjoying her homestyle cooking. Having come to Shults-Lewis with houseparenting experience, they truly "hit the ground running" and are fitting perfectly into the Shults-Lewis family. Besides being a housedad, Franky is also working in the Social Services department, mostly focusing on Intake.
Shults-Lewis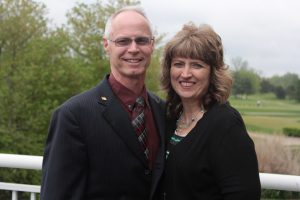 Don & Cathy Jones
Houseparents of Home #5
Don and Cathy Jones have joined the houseparenting team. Don and Cathy are from Clare, Michigan. They are an amazing asset to our staff.
Shults-Lewis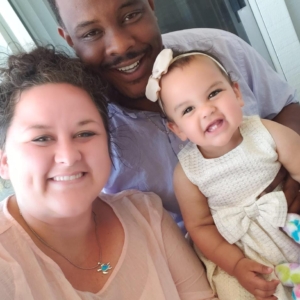 Rogeric & Meghan Govan
Houseparents of Home #6
Rogeric and Meghan Govan come to us from Arkansas. However, Meghan grew up in Northwest Indiana, and has been a part of the Shults-Lewis family all of her life, as her Grandfather is one of our Board members. Rogeric enjoys sports and can be found most evening tossing the football around or shooting hoops with the boys. Meghan is helping at our school in the Math department!
Shults-Lewis