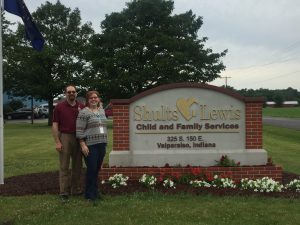 Michael & Jennifer Zandstra
Houseparents of Home #1
Mike and Jennifer Zandstra have been with us since 2008 when they were first houseparents in a girls' home. In August of 2009, Mike began teaching our science classes. In 2010 they stepped out of houseparenting to start their own family. They successfully did just that by adding a son David in 2011 and a daughter Kyah in 2012. Then in July of 2015, they were excited to once again step in and fill the need for full-time relief houseparents in Home 1.
Shults-Lewis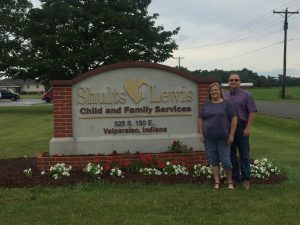 Joel & Kerri Halsey
Houseparents of Home #2
Joel and Kerri Halsey came to Shults-Lewis from Kendallville, Indiana. High school sweethearts, they have now been married for 27 years. Joel enjoys archery and hunting. Kerri enjoys cooking and raising their 11 year old son, Danner.
Shults-Lewis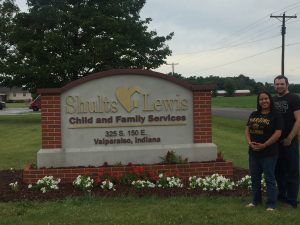 Dale & Maddi Nelson
Houseparents of Home #3
Dale and Maddi Nelson joined the Houseparent team as Houseparents for the ladies of Home #3. They came to us from Chester, Virginia.
Shults-Lewis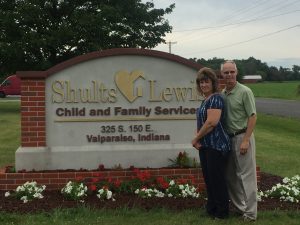 Don & Cathy Jones
Houseparents of Home #5
Don and Cathy Jones have joined the houseparenting team. Don and Cathy are from Clare, Michigan. They are an amazing asset to our staff.
Shults-Lewis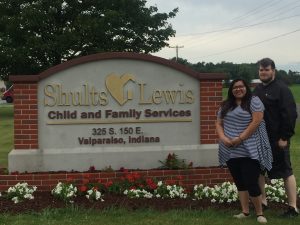 Derric & Aley Franklin
Houseparents for Home #6
Derric and Aley Franklin are our Houseparents for the young men in Home #6. Derric volunteered with the West Side congregation on a Mission trip to Shults-Lewis and left with the houseparent application in hand. Originally from Colorado, Derric enjoys preaching and likes to watch movies. Aley enjoys painting in her free time and learning sign language (ASL).
Shults-Lewis