Beth Frump always liked to cheer from the mountaintops (or should I say sand dunes?) when summer came around.  I, on the other hand, LOVE THE COLD WEATHER!!  But, I want to make it very clear that when I pray for snow, I pray that the snow doesn't land on your driveways. 🙂  (I feel that's a fair trade.)  Anyway, the weather out here in Valparaiso, Indiana is getting a little cooler as we are already into October and preparing for our Fall festivities.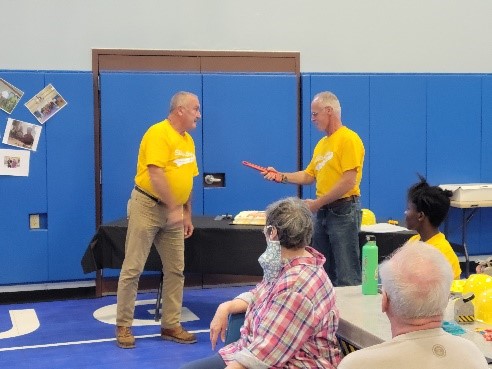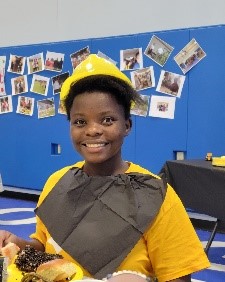 This last month, we had a celebration honoring Glenn Robertson, our Maintenance Supervisor and gym teacher, since he decided to retire.  We had a nice meal and cake for him while we read fake work orders that he had to get done before we allowed him to leave.  We had many laughs before Glenn passed the wrench down to Don Jones, our housedad and maintenance assistant.  The staff and kids shared fun stories about what they remembered most about Glenn.  The kids mostly remember his tough gym classes.  But even though all the stories were funny, there was a reverberating theme.  Glenn was a positive asset to our ministry, a great male role model, and shared all he had with everyone.  But, before he left, he promised to come back and cook the hams for Annual Day. 🙂
New residents Stephen, TJ, and a young lady we will call "Barbara" joined us over the past few weeks and are doing ok. They are slowly transitioning but need your prayers while they do so. All the kids have been focusing on their studies and are excited to go on a field trip that Principal Vickie Terhune is in the process of planning.
Even though we didn't have Annual Day this year, the Bristol Road congregation in Michigan delivered a bag of new clothes for each of our residents and houseparent children. Nine-year-old houseparent child, Kyah Zandstra, tried on all of her new clothes, looked at her mom and said, "We are so blessed."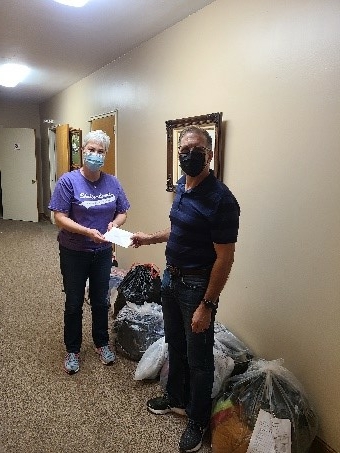 We are blessed. And we thank all of you for continuing to pray for our kids, our staff, and this ministry. We hope you all have a beautiful month and we will keep you updated in the November Update.
Happy Fall, The Staff at Shults-Lewis
/wp-content/uploads/shults-lewish-300x63.png
0
0
Kiana Baldwin
/wp-content/uploads/shults-lewish-300x63.png
Kiana Baldwin
2021-10-06 21:12:18
2021-10-06 21:12:20
October Campus Update