Finished.  Completed.  Done.  Fulfilled.  Concluded.  Accomplished.
Accomplished.  That's the word I'm looking for.  The work in the CAF-A-GYM-A-TORIUM is accomplished.  YAY!!!!!
Together, with over 200 individuals and congregations working together, we were able to finish the gym—from paint to lights to flooring to hoops to wall pads, and even a new fire extinguisher box.  It looks awesome!  You need to come visit and see it.  While I hope you plan to join us for Annual Day (Saturday, September 17th), feel free to stop by anytime to see what we, all of us together, were able to accomplish.  It is an amazing transformation.
The transformation from a dreary, dark, space into this beautiful, well-lit, safe, useful space is remarkable and I am so proud of it.  But it is dull in comparison to the transformation in the lives of children and families that together, we are able to accomplish.
And while I am so proud of our gymnasium, we know that on a campus of seven homes, a school, and an administration building, there is always work to be done.  And as one child successfully completes the program or graduated from our High school, there is always another one, needing our help, stepping into their place.  But I know that together, we will accomplish great things in their lives and in the lives of their families.
But just for one moment, let's celebrate.  The CAF-A-GYM-A-TORIUM is accomplished and we've recently had a graduation, and a successful completion of the program.  We have 3 seniors that are nearing their completion of the program.  Celebrate with me for a moment.
Now…on to the next project, child, and family.
Thank you for loving our God and caring for His children!!!
For the children,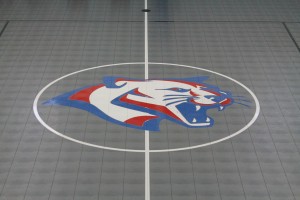 Beth Frump

Beth Frump, Director of Development,
E-mail:   BethFrump@ShultsLewis.org
Find us on Facebook & Twitter @ShultsLewis
See more pictures: https://www.shultslewis.org/gymnasium-update/
 Faith. Family. Future.
/wp-content/uploads/shults-lewish-300x63.png
0
0
Beth Frump
/wp-content/uploads/shults-lewish-300x63.png
Beth Frump
2016-02-08 19:56:54
2016-02-08 19:59:52
February Campus Update