I was reassured this weekend by one of our board members. "It takes no creativity to spell a word just one way like everyone else does." YES! I'm not dependent on spell check and proofreaders, I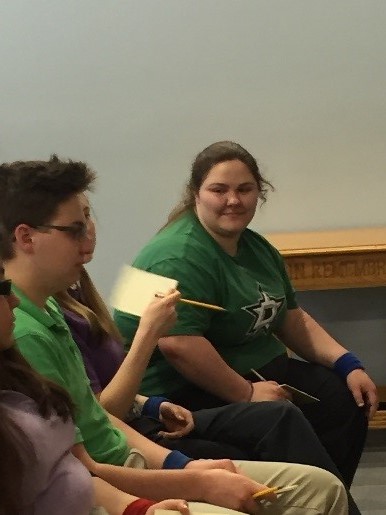 am just creative. Spelling is not my strong suit and it does take a village of proofreaders and computer programs to minimize my mistakes. Our kids, however, rocked the Annual Spelling Bee. They spelled words that I purposely avoid. The final three were our seniors and they battled it out until Hannah finally was victorious. Congrats to Hannah!
An amazing group of women from West Chicago Church of Christ created a Purity Retreat weekend for our girls. The girls spent the weekend talking and sharing on topics such as body image, media, and God's plan for them. What an awesome blessing for our girls.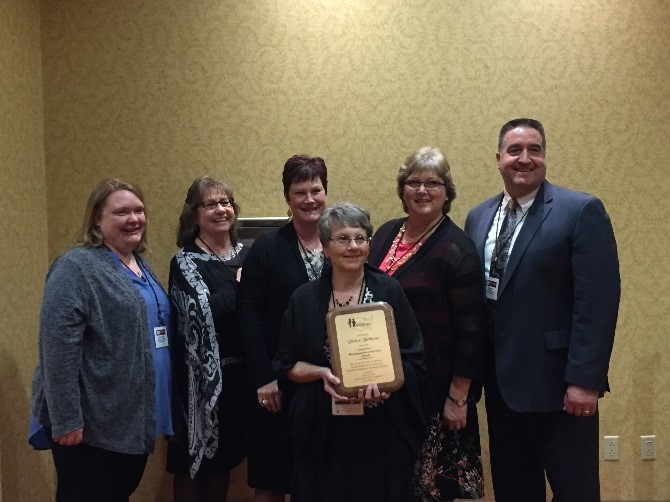 As you may have seen on Facebook or read in our Telegram, Vickie Terhune, our Math teacher and Principal, was honored by the Christian Child and Family Services Association. She received the Distinguished Service Award for her 25 years of service to children and families. Her compassion and love for children is apparent in all she does. When I think of Vickie, I think of the Proverbs 31 woman. She is an amazing Godly woman and we are so thankful for all her years of service. I keep begging her not to retire in December, but rather to come work in the Development Department because I'm not ready for her to leave Shults-Lewis.
Be sure to plan to join us on Annual Day, our Open House, Saturday, September 17th. We look forward to seeing you!
Please continue to pray for our staffing needs, especially for houseparents and a Math Teacher.
Thank you for loving our God and serving His children,
Beth Frump
Beth Frump, Director of Development
E-mail: BethFrump@ShultsLewis.org
Faith. Family. Future.
/wp-content/uploads/shults-lewish-300x63.png
0
0
Beth Frump
/wp-content/uploads/shults-lewish-300x63.png
Beth Frump
2016-05-04 13:55:13
2016-05-04 13:55:13
May Campus Update