May was a month of CELEBRATIONS! We kicked off the month with our Annual Celebration of Strengths Banquet. At this banquet, we honor each kid by celebrating the strengths we have seen in them. The school also presents the Honor Roll certificates and some special awards for kids who have worked diligently this school year. Courtney was the recipient of our Golden Rule award this year! This banquet is held at the Sand Creek Country Club and the kids enjoy their night out.

We also celebrated Courtney as she graduated from our high school. For those of you who may not know, we hold an official graduation ceremony—from a commencement speaker to a class motto; our senior had her day!!! We are so proud of her and her accomplishments! Please pray for her as she transitions to her next stage in life.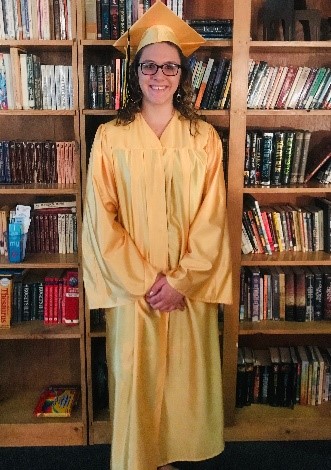 Anna successfully completed the Shults-Lewis program and we enjoyed a cake in her honor! Again, please pray for her transition. She has been able to return to her family.

Tony was our graduate from Morgan Township High School. I sat beside Aley Franklin, who was his former housemom who had traveled from Tennessee to be at the ceremony. Also in the bleachers was Emily & Joe Allen, Danner Halsey, and Glenn & Angela Robertson. Seated in the "parent" section was Joel & Kerri Halsey. We are proud to be his family! What an incredible honor for us to celebrate this young man!! He will be staying with us until he leaves for college in the Fall!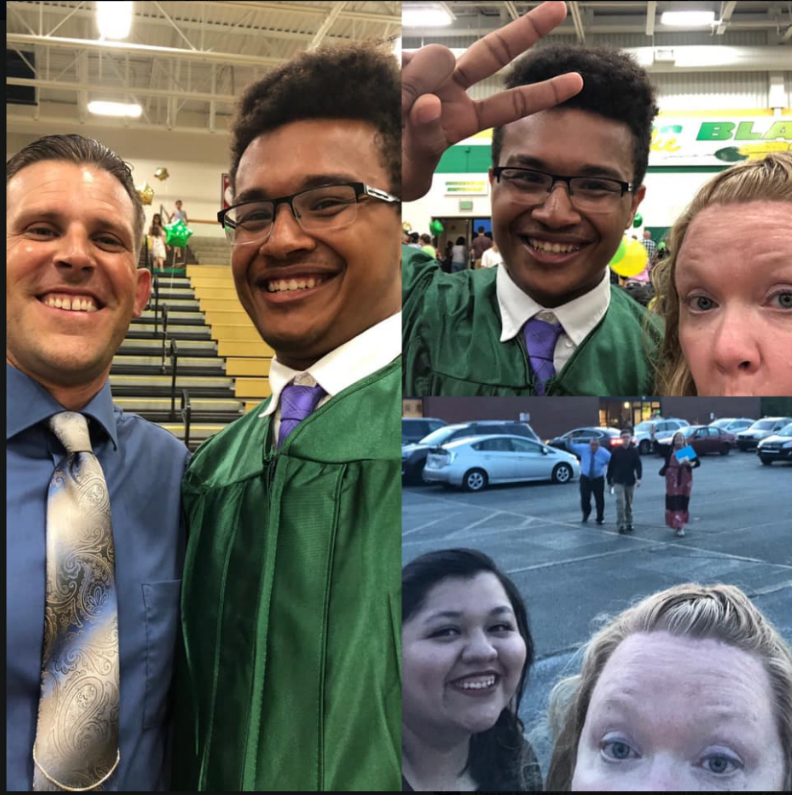 Speaking of celebrations, I was able to celebrate my big "0" birthday (40) with an awesome party from the staff! Kiana Baldwin, my assistant, decorated the gym in "chaos". It was awesome! I am blessed to have such an awesome family here at Shults-Lewis.

OH, and more celebrations—we hired a set of houseparents, Rogeric & Meghan Govan. Rogeric will be a housedad for a boys' home. Meghan will be joining our school staff as a MATH TEACHER!!! YAY! We also were able to coax Vickie Terhune back (little Diet Dr Pepper and some Jolly Ranchers) to be our interim Principal as Mr. Zandstra had decided that he wanted his sole focus to be on teaching science. We are looking for a Principal, but are so thankful to have Vickie back on campus helping us in the meantime!!!

We are still searching for a Director of Operations, an English Teacher, a History Teacher, and a Therapist. Please pray for that and if you know of anyone, let us know!! God is answering our prayers!!!! THANK YOU for your continuous prayers on our behalf!!

For the children,
Beth
Beth Frump, Director of Development
/wp-content/uploads/shults-lewish-300x63.png
0
0
Kiana Baldwin
/wp-content/uploads/shults-lewish-300x63.png
Kiana Baldwin
2019-06-13 18:53:55
2019-06-13 18:54:00
June Campus Update