Summer has arrived.  Well, the rain and the cooler temperatures are trying to convince us that we missed summer, but the activities, summer school, and visiting groups are brightening our gloomy rainy days!
Our kids go to school year-round.  For many of our students, summer is a time for credit recovery as they can earn a full semester of work in the summer.  For the students who are on target with their scho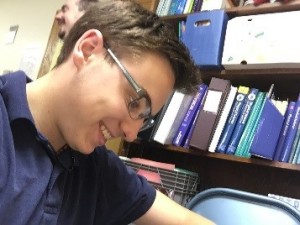 ol credits, the summer program offers electives such as Photography, Independent Living, and we even have a young man taking Polish as a foreign language.  And Mrs. Terhune always adds an hour for activity every day to give the kids some fun time during the school day.  The kids have enjoyed sewing, quilting, crocheting, gardening, reading, and even just going outside to play.  Summer school is awesome!
Our community has an event every summer, "Chalk the Walk," where different organizations and families purchase a space of the sidewalk around the downtown to chalk.  We asked our kids to create a design and three girls went downtown and chalked our logo on the sidewalk.  It was a wonderful way for our kids to be part of the community and they did an awesome job!
Another thing we love about summer is Visiting Groups.  We appreciate the time different groups give to help around campus.  There are so many tasks on the "To Do" list and we rely on their assistance to get things accomplished.
Be sure to mark your calendars for Saturday, September 19th for our Annual Day/Open House Day.  Come visit us and bring all your friends and family!  It's a perfect da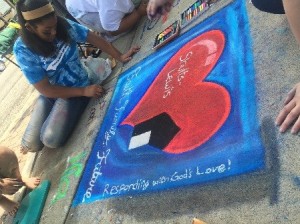 y to see the mission you are supporting!
/wp-content/uploads/shults-lewish-300x63.png
0
0
Beth Frump
/wp-content/uploads/shults-lewish-300x63.png
Beth Frump
2015-07-09 21:03:59
2015-07-09 21:03:59
July Campus Update