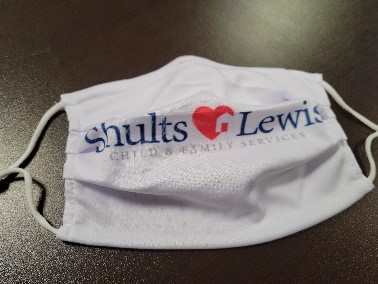 Well, it finally happened. Our campus was breached by COVID. Being understaffed, it made it that much harder when staff started getting COVID. But, with God's help, we pulled together as we usually do and made everything work. We used some of our office workers and a teacher, to take turns watching one of our boys for a few days in one of our closed Homes until houseparents were in the clear from COVID.
During all of that, our Board of Trustees and our Administrators made the decision to cancel Annual Day again this year. It was a hard decision but with the lack of staff and some of them getting COVID, we just couldn't put an event this big together with so few people. We also had to consider our sojourners. Our sojourners consist of retired folks connected with the churches of Christ that travel the country in their RVs and volunteer their time to helping places like ours prepare for events or just help with general upkeep needs. We did not want to put them, our amazing vendors, or YOU in harm's way.
During this trying time, we closed campus for 10 days for quarantine to ensure the safety of the staff and kids. Today is our first day back and, even though we are all wearing masks, it was so good to see our previously sick staff being able to attend meetings and just saying hello.
On a good note, we are placing another female resident today. We ask that you keep her and her family in your prayers as they make this transition.
Stay safe, stay healthy,
Lissa Baldwin, Development Director
______________________________________________________________________________
JOB OPPORTUNITIES FOR FAITHFUL MEMBERS OF THE CHURCHES OF CHRIST
-School Secretary -Administrative Assistant -School Principal
-Director of Operations -Teacher -Social Services Staff
-Counselor/Therapist -Houseparents -Executive Director
______________________________________________________________________________
/wp-content/uploads/shults-lewish-300x63.png
0
0
Kiana Baldwin
/wp-content/uploads/shults-lewish-300x63.png
Kiana Baldwin
2021-09-15 19:56:18
2021-09-15 19:56:19
September Campus Update