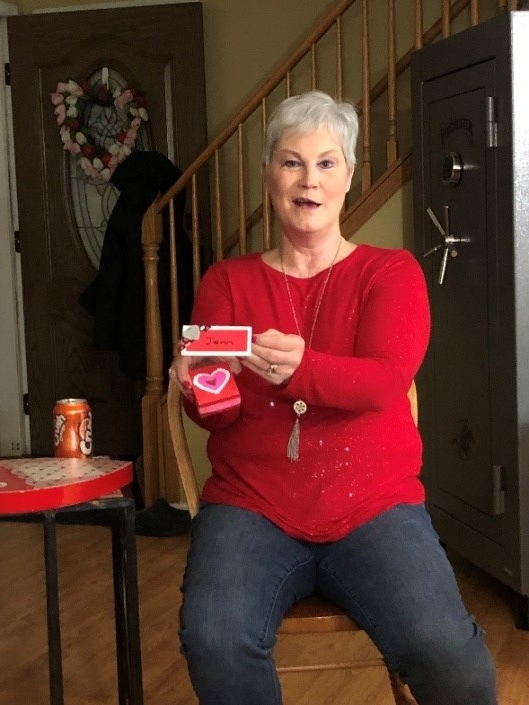 February. Of course we are going to talk about Valentine's Day! Did you get the opportunity to do anything amazing for the Hallmark holiday? Glenn & Angela Robertson hosted a Valentine's dinner for the staff and kids. We had an awesome Italian dinner and played Valentine's Scategories. I must admit there were some very creative answers. Something you do not want to receive for Valentine's Day starting with the letter "L". Lettuce. How about starting with the letter "S"? Surgery. Lots of fun and laughter as we celebrated together.
It's not polite to share a lady's age. So I'll just say we celebrated Ms. Sherry's "ZERO" birthday this month. Sherry has been a part of the Shults-Lewis family her entire life as her mother was the cook here back in our early years. Sherry also worked in Development for many years as an office manager, and currently, she helps with our food ordering. We are so blessed to have her as part of our family.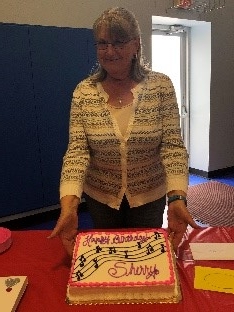 As part of our on-going training for our direct care staff, we have been diving into TBRI (Trust-Based Relational Intervention). This is a trauma-informed, connection building training that empowers our staff to meet the complex needs of our kids. We are so blessed to have Jon O'Keefe, our Program Director, as a trainer of this program. As we say around campus, "more tools for the toolbox" as we continue to strive to offer the best care for our kids!
In February, we placed another young man in Home #7. As always, I ask you to pray for his transition into our program! We are truly blessed to be able to work with these amazing kids! We would love to serve more kids, but we need houseparents in order to do that! And as mentioned above, our houseparents are given training and tools in order to help understand and help meet the needs of kids.
Also, be prayerful of the Phone Campaign happening this month. Please pray for our volunteers, donors as they make their prayerful decision regarding donations for 2020, and for the development staff, as we spend a lot of time traveling throughout the month!
Thank you for your prayers and your support!
For the kids,
Beth Frump, Development Director
/wp-content/uploads/shults-lewish-300x63.png
0
0
Kiana Baldwin
/wp-content/uploads/shults-lewish-300x63.png
Kiana Baldwin
2020-03-04 21:31:03
2020-03-04 21:31:04
March Campus Update