Thank you… Janine French
An above ground pantry seemed like just a dream a few years ago, yet now it is a reality. So many individuals, as well as congregations, have responded in such a generous manner that I am almost speechless. This new pantry will positively affect each and every one of us housemoms. Time and space does not permit me to explain the many ways in which it will make things easier for us. Just as many of you make trips to your local supermarket, we go to our pantry for many items, often numerous times a week. I have no doubt you would probably be less anxious to grocery shop if you had to climb down stairs to get your groceries, bag them up and then carry them upstairs. That is exactly what we have been doing for many years, but no more.
Once again our generous supporters have heard our pleas and answered not only with their hearts but also with their checkbooks. I am not sure why, after all these years but I am still in awe of and impressed by our donors, who hear of our need and respond so generously time after time. I hope that if you have the opportunity to come and visit us in the future you take advantage of that opportunity and come and see exactly what I am making reference to now in regards to our new pantry.
We were so excited on Annual Day to have the official ground breaking (I was excited just to wear the hard hat), because we knew then that this pantry was really going to happen, and it has. As Christians we know that every good and perfect gift comes from our Heavenly Father, so we always want to thank Him first, yet we never want to miss an opportunity to let each and every one of you know how grateful we are to you as well. Thank You for supporting us and allowing us to serve in this mission field, I feel truly blessed.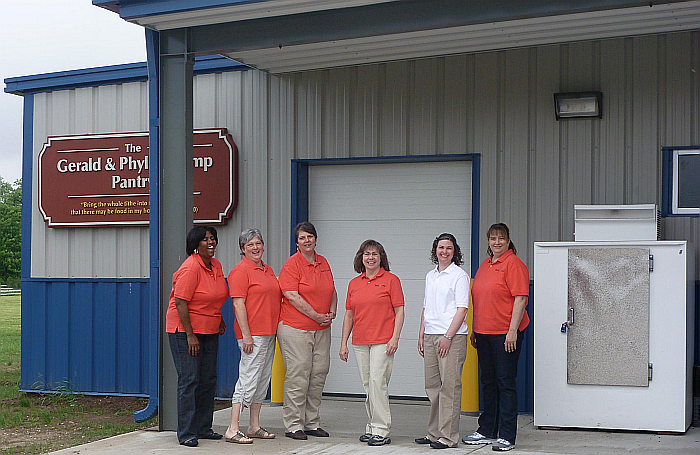 Grace to you and peace from God our Father and the Lord Jesus Christ. I thank my God in all my remembrance of you Philippians 1:2-3